About us
Pixoram is a brand that has brought positive emotions to hundreds of thousands of people. We create unique products of high quality. Each product is created with extraordinary care and love for our customers. We invest a piece of ourselves in each order - it's really a work of art.
You can buy a printed canvas wall art without leaving home or wasting time. Simply select the image that interests you and place an order. Then you will only have to wait for delivery - and your picture is yours! It will be a wonderful decoration for your home and a great gift for your loved ones.
We put a lot of attention to our artworks and give great care in the manufacturing process. We are confident that our canvas wall art prints are worth buying, as they not only create a desired ambiance in your homes, but also last long and retain their vibrant colors while adding a dash of beauty to your heart and soul.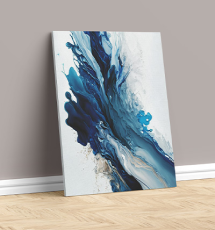 Ronald Johnston
I was searching for the canvas painting for my bedroom, and this work truly completed the room.
06.04.2022
Douglas Sharp
I've always dreamed of a canvas pritnt like this, and I finally found it. Thank you for such a beautiful piece of art.
04.04.2022
Fortune Egah
Thank you for such a creative masterpiece! I'm thrilled with this canvas print and can't wait to hang it on my wall.
23.03.2022
ARUP DAS
I ordered a print and they came out wrong. I contacted Pixoram customer support, and they went above and beyond to make sure that it was fixed before the holidays. I couldn't believe how awesome their customer service is and I would recommend them to anyone!
03.03.2023